mightyZAP, the micro linear servo actuating solution for the era of the 4th industrial revolution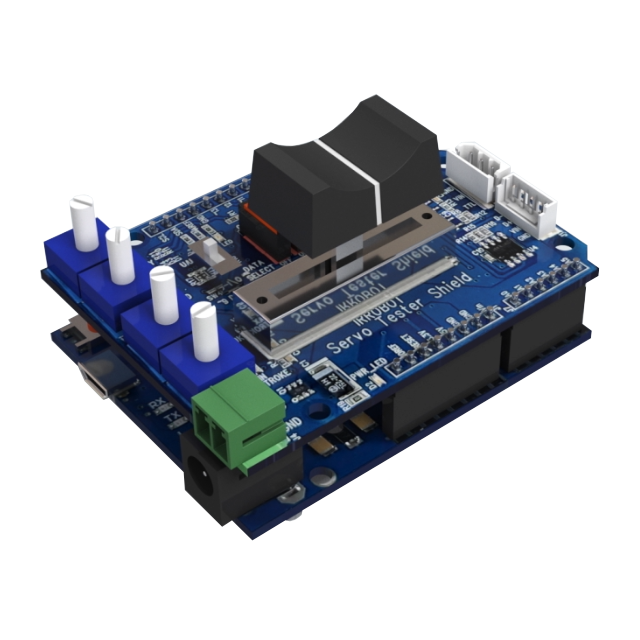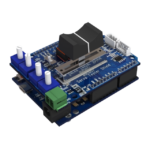 Arduino Servo Tester Shield for mightyZAP (Discontinued)
Arduino Servo Tester Shield for mightyZAP
TTL / RS-485, PWM Interface
Arduino Leonardo Board Included
Factory Program Installed / Programmable
Dedicated Arduino Library Provided
Current Capacity : 4A / Input voltage : 7.4V or 12V
Servo tester shield is created to operate mightyZap linear servo motor on Arduino Leonardo board.
Upon purchase, mightyZap could be tested by pre-installed programs in servo tester shield.
By using mightyZap Arduino library, mightyZap could be operated with control and various patterns.
There is no need for extra configuration.
Current Capacity : 4A
Input voltage : 7.4V or 12V
Caution
Please be aware that failing to follow details below may cause damages to the product and IRrobot may not be able to provide warranty.
Upon connecting the products, please be gentle. Do not force any connections.
Check the servo motor's voltage especially when you use off-site power. Ex) 7.4V / 12V
Please pay attention to the pin when combining them. It may cause damage.
Use the right size of pins when connecting especially when connecting to servo motor.
Once again, do use force to connect any pins.
Please keep away from fire, water, dust and oil.
Product is designed to be used only in in-door purposes.
Keep away from children.
Storage Method
Please try to avoid conditions listed below.
Temperature above 60C or -20C.
Direct light and fire.
Humid and dusty places.
Any environment that can cause vibration or static electricity.
Servo Tester Shield manual can be downloaded from our website.